With numerous options and stylistic possibilities at our fingertips, updating one's bedroom has never been easier. Today on homify we've collected 13 of our favourite (and super simple) ideas that are perfect for you to mimic, emulate and copy.
Does your sleeping space need a lift? Is it dull or dowdy and looking for an overhaul? Whether you're planning something comprehensive or a quick and easy update, we've got some great suggestions to get you started.
To get that professionally designed appearance, read on and give your bedroom the facelift you've always dreamed of!
1. Why not introduce some prints to add style and character to your bedroom?
2. For maximum luxury, employ an oversized upholstered bedhead!
4. Do you like bold and dramatic? Opt for different patterns and let them clash to add contrast and dynamism
5. Sure you might not be able to have these alcoves, but your can cover your walls with textured sandy coloured paint
If you need assistance designing your compact bedroom, an interior designer might be what you are looking for. Find one via the homify website and get started today!
6. Add curtains to the exterior of your wardrobes for an opulent effect
7. Lacking privacy? Add sliding panels that will make your bed far cosier and more enjoyable
8. Exposed brick is elegant, simple and characterful
9. For a personal touch, wall decals offer a simple and easy weekend DIY project
10. To keep things cool, opt for a grey panelled wall, white ceiling and light timber floor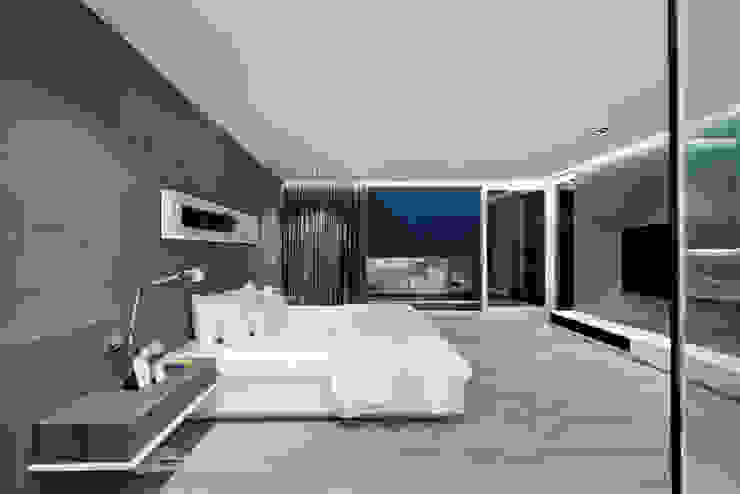 Magazine editorial—House in Sai Kung by Millimeter
Millimeter Interior Design Limited
12. Want something truly unique? This circular bed looks enticing, alluring and super comfy
13. Embrace oriental aesthetics with bright colours, a bed low to the floor and plenty of interesting cultural accessories