The humble planter is an oft-overlooked garden accessory, capable of transforming your outdoor space from dull and disorganised to delightful. When you live in a compact or small home, you generally need to think creatively in order to ensure your space functions practically and enjoyably. Planters can definitely assist in your landscape planning, and often work brilliantly as garden beds. Available in a range of different materials—concrete, ceramic, terracotta, stone or even glass—there is a planter to suit all outdoor designs and schemes.
To provide a few examples, we've collated 15 of our favourite examples that are sure to improve you patio, terrace, balcony or garden. Read on below to check them out…
1. First up we check out planters that are incorporated into the timber furniture! Wonderfully chic, these add value and style to the space
2. Formal and elegant, this curved garden planter brings grace and refinement, while boasting a neat and tidy aesthetic

Brudenell Avenue, Canford Cliffs, Poole
David James Architects & Partners Ltd
3. Utilise stones to create a gorgeous garden bed, and the perfect planter for bamboo and small colourful shrubs
If gardening or decorating your outdoor space has you feeling a little out of your comfort zone, you might want to consider chatting to a professional. You can find a range of professionals via the homify website, who will be able to offer expert advice and some ingenuous ideas.
4. In this next example, split-level decking allows for a demarcation of the grass area, adding a well-ordered and uncluttered ambience
5. Consider poolside planters to help define your swimming area in a sophisticated fashion
6. On this sky-high terrace planters have been employed to bring in a fresh vibe and contrast the bright red wall hue
7. Do you need a privacy wall? Consider high timber planters to offer segregation and isolation from prying neighbours' eyes
8. This bench-cum-planter looks chic and characterful and would suit many different outdoor settings
9. Alternating planters with benches gives you somewhere to sit, while being surrounded by lush foliage and plentiful plants
10. Brighten up a staircase with a mass planting of shrubbery. This softens the concrete stairs and preserves the area as friendly and orderly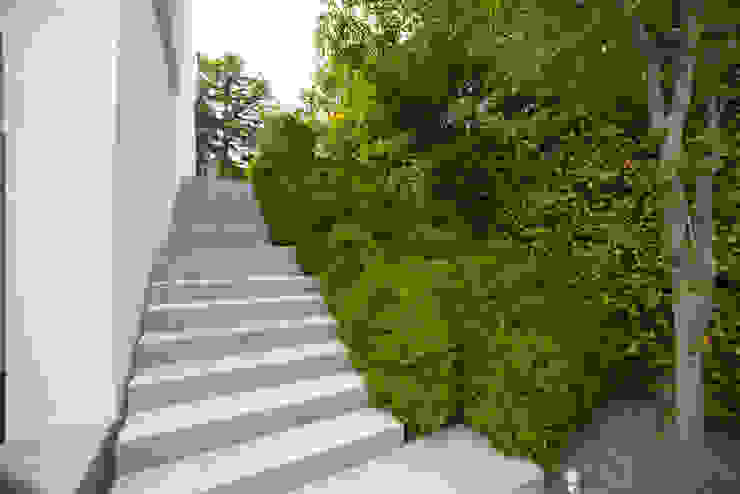 Garden in Madrid
Planta Paisajistas
11. A real favourite, this setup boasts planters in and around the seating space. Additionally, the greenery of the foliage contrasts beautifully with the crisp white stucco
12. If you have a boring balustrade you can brighten it up with a long and expansive planter filled with interesting and colourful foliage
13. Boost your entrance's vibe and impressiveness by adding an array of planters at the front of your dwelling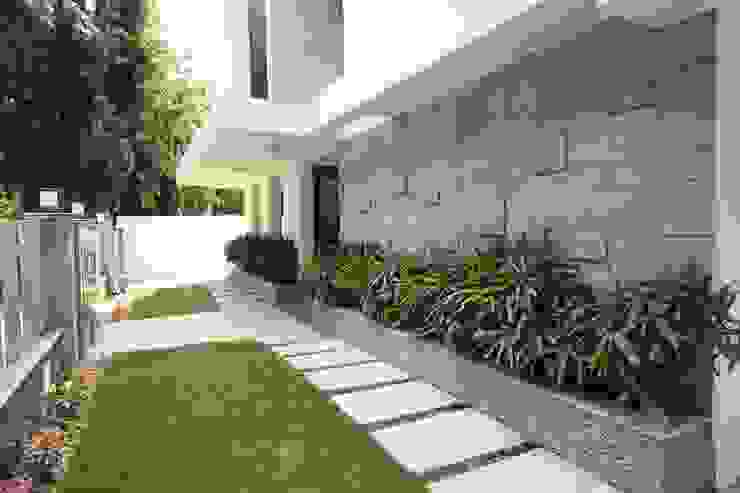 Landscape
Ansari Architects
14. Gorgeously perfect and magnificently vivid, these lemon trees effortlessly add dynamism and verve
15. Last but certainly not least, this low-rise planter takes up minimal space, while showing off varieties that have a shape and form
Do you want to see inside some more fabulous garden spaces and terraces? If you want to continue reading, we recommend: 8 essential tricks for a tidy outdoor space