Living in 2016 it's fair to say that technology often rules our lives. The digital age has transformed the way we communicate, learn and exist. For better or for worse, it is a mainstay in pretty much every one's dwellings. Because we are often so entrenched in our social media and the cyber realm, it's refreshing to pull a book from the bookcase, sit down and spend a little time away from tablets, smartphones and computers. 
Books haven't been completely replaced by their electronic alternative, but do sometimes create issues around storage in the home. They're heavy, large, and take up their fair share of room. But as an important accessory within your abode, it's crucial they are displayed with pride and boast accessibility.
To provide a few tips and tricks, we've gathered 14 creative ways you can store books in your home. From keeping them in a stylish bookshelf to adding them sporadically around the house, there's sure to be more than one solution to suit your property…
1. Our first example is a seriously stylish bed with built-in book space that is sure to get you reading before bed!
2. This neat metal mounted shelf can be used as a statement feature to brighten up a blank wall as well as holding your books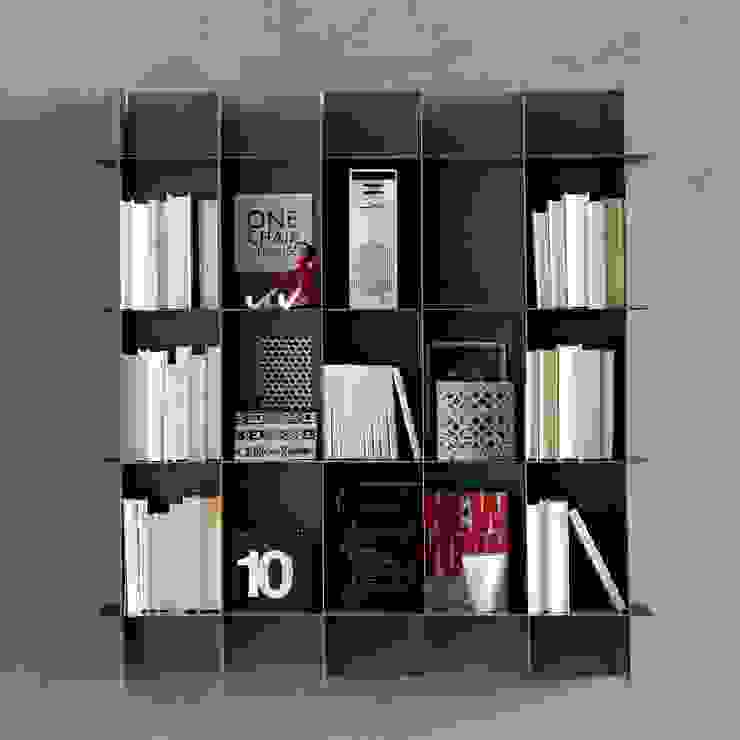 'Intrecci III' wall mounted bookcase by Santarossa
My Italian Living
3. Fancy a DIY? These handy timber boxes could be easily made and mounted to hold more than just your reading material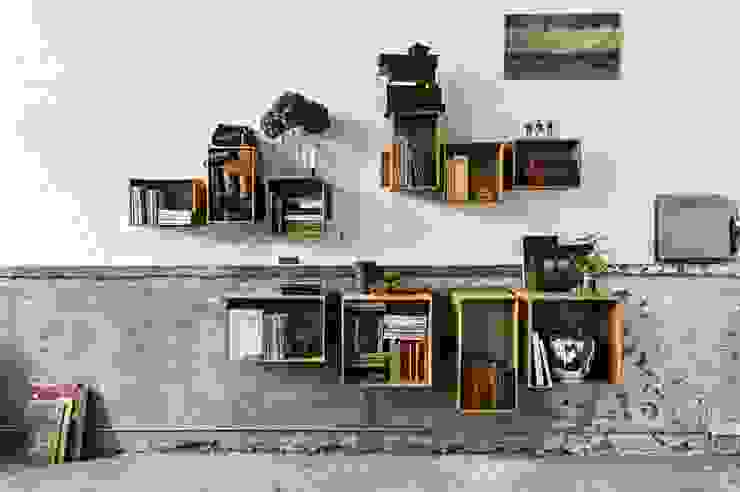 SJ Bookcase Large & Midi
We Do Wood
4. This bookshelf is built into the back wall of the staircase, offering an eye-catching feature as well as a bookcase
5. Why not hang your books instead of putting them on a shelf? This curated selection is sure to get you reading
6. For something a little different this tiger shaped bookshelf is super-cute and striking
7. Arrange your books by colour to add a bold and spectacular aesthetic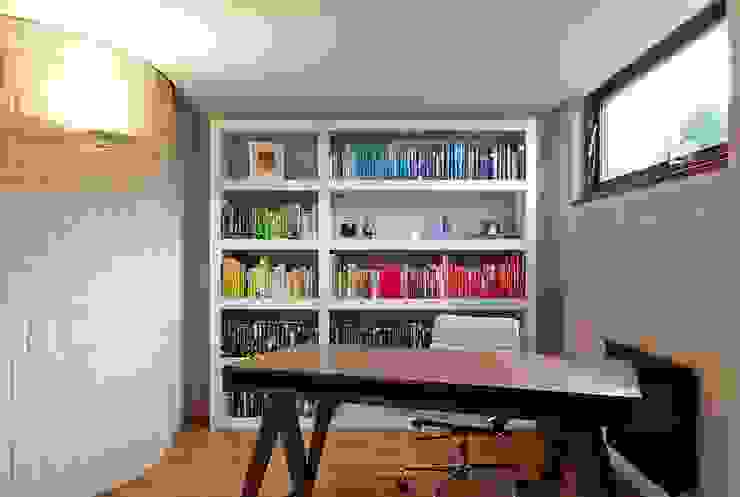 Modern House Interior Design, Cambridgeshire
Residence Interior Design Ltd
8. This tree shaped bookshelf allows you to keep your reading material in an interesting a unique arrangement
9. This fold up shelf is perfect for those who don't have much space and want a little flexibility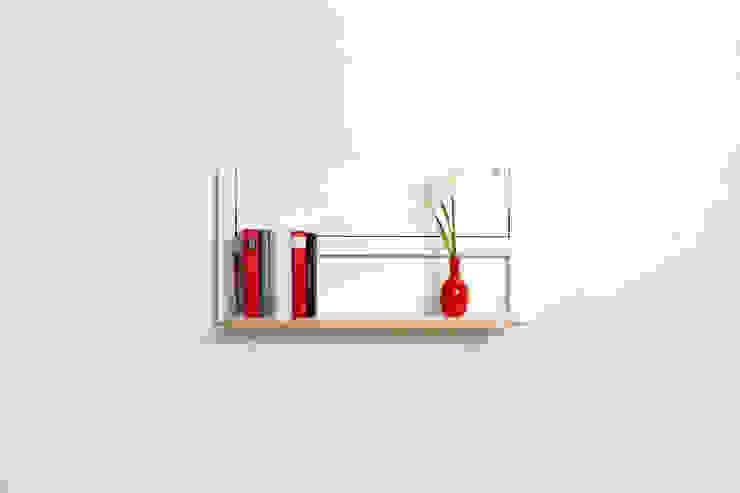 Fläpps Shelf 80x40x2 – White
AMBIVALENZ
10. These wall length bookshelves are sophisticatedly simple; yet pack an impressive stylistic punch!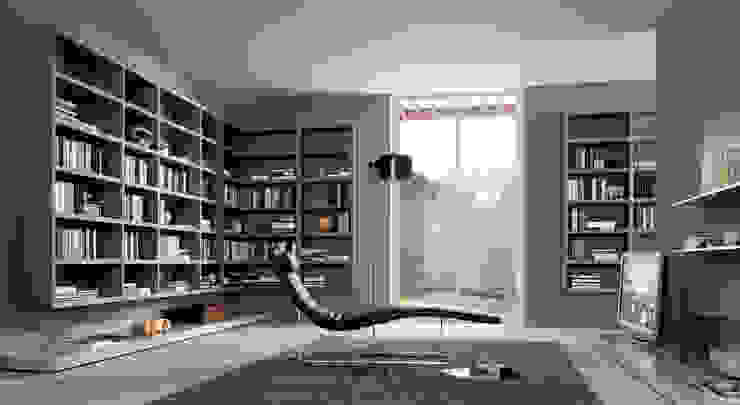 Wall hung, backless bookcase.
Lamco Design LTD
If you're lacking space for books, you can always chat to a designer about installing some more to suit your interior. Find one here!
11. To divide this room, the designers have utilised a bookshelf, which is offers privacy and storage
12. These low profile cabinets keep the walls free, while offering space for books and other domestic accessories
13. Built-in shelves save space while also offering an interesting area for your books and ornaments
14. If you're lacking space, check out these above window shelves that look brilliantly sleek and chic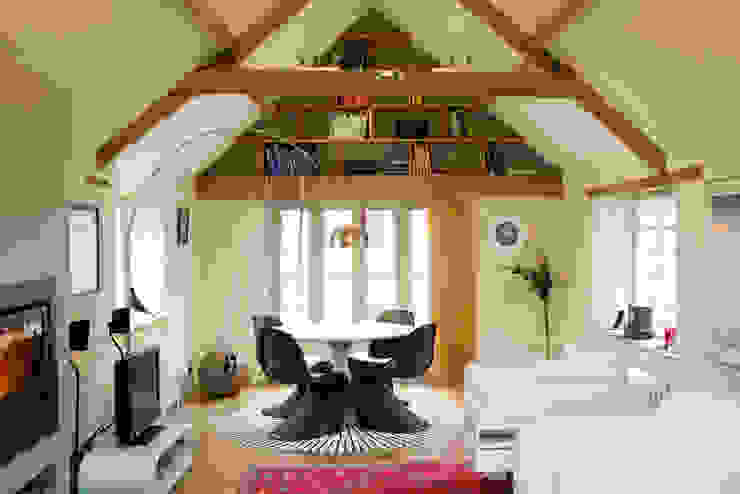 Interiors
Adam Carter Photo
Which book storage solution would suit your home? If you'd like to continue reading, why not check out: 10 affordable ideas for your hallways and corridors?