There is nothing worse than waking up each morning to a messy, poorly designed and generally shabby bedroom. It's sure to have an effect on the quality of your sleep, and in turn negatively alter the overall ambience and atmosphere within your home. Instead of putting up with a drab, dull or tedious bedroom aesthetic, why not improve it?
Decorating a sleeping space can be challenging, and this is made all the more complicated if your space is limited, cramped or cloistered. Today on homify, we're here to lend a helping hand with 15 original décor tips that are perfect for small bedrooms. Ready to be inspired? Check out the images below and get redecorating today!
1. If you live in a studio or one-room home, separate your bed with a wall of helpful, versatile and privacy-enhancing shelving
2. Separating a bathroom or dressing room in a small bedroom is perfect when the wall is partly glazed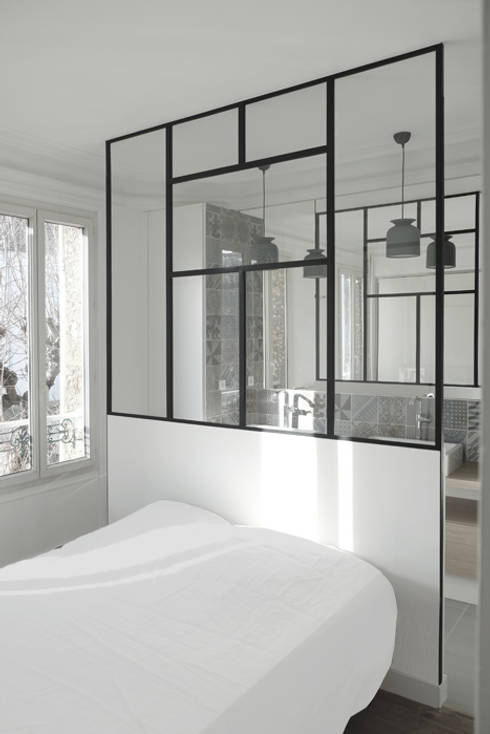 SDB Parents—Yeme +Saunier / Maison Colombes
Yeme + Saunier
3. Don't feel like you need to go light with your colour scheme! Dark hues are ideal in small rooms, while adding a sumptuous depth and richness to your ambience
4. Hide your bed completely with this all-in-one joinery setup

INGENIOUS APARTMENT
Atelier UOA
If you're still lacking ideas and need some additional help with your bedroom, why not chat to a professional? You can find a range of interior designers via the homify website – head over here and take a peek!
5. Lofty ambitions for your bedroom's design? Build a loft bed and save space with your floor plan and layout
6. Bunks are often overlooked by these built-in examples are stylish, unique and original!
7. This apartment's bedroom is hidden behind timber walls that can be added or removed for privacy
8. Sometimes simple is best and this room shows us why. Princess-like and picture perfect, the room is united, simple and blends earthy tones with comforting creams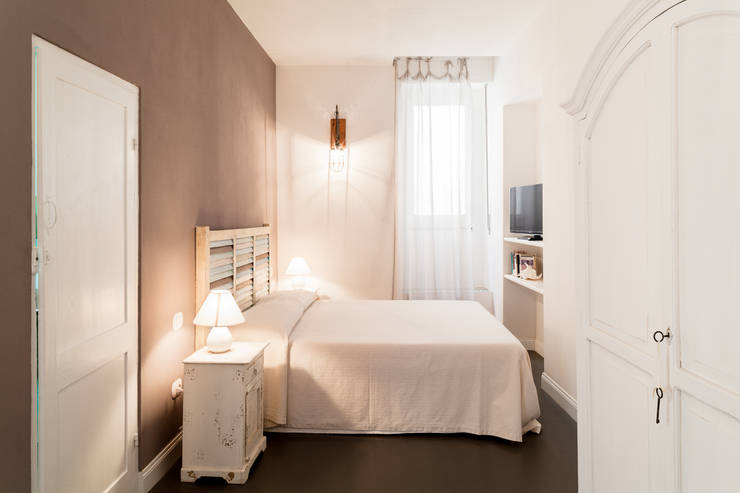 La camera da letto
Stefano Ferrando
9. Underbed storage can look invisible, while offering stylish and sophisticated clutter-busting solutions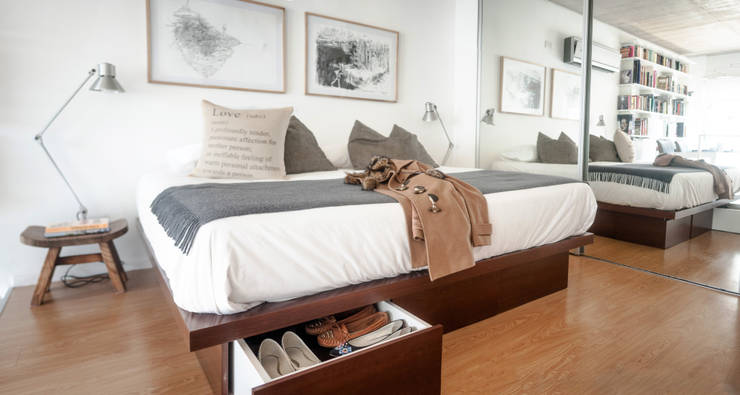 Dormitorio
MeMo arquitectas
10. This individual design combines timber cladding, an interesting bed-end bench, while each feature has been added with careful consideration
11. If you're seriously lacking space take a peek at this fold out bed that is sure to enhance your room and leave space for important activities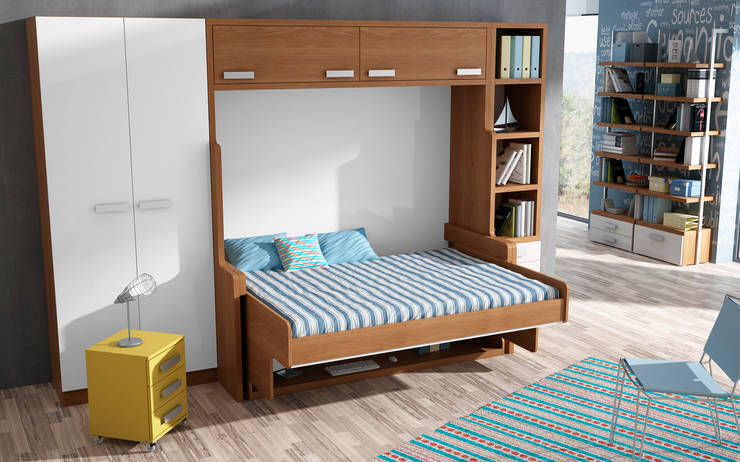 MUEBLE CAMA ABATIBLE CON ESCRITORIO, PARA CAMA DE MATRIMONIO
Muebles Parchis. Dormitorios Juveniles.
12. Built-in shelving is ideal in a compact room, ensuring a clutter free aesthetic and plenty of stylish storage space

Apartment XIV
STUDIO RAZAVI ARCHITECTURE

Loft DUQUE DE ALBA. Madrid
Beriot, Bernardini arquitectos
13. Fit your bed into any tiny space you own. This exemplar illustrates how this is possible, and how the sleeping area can still feel cosy and welcoming, while effortlessly saving space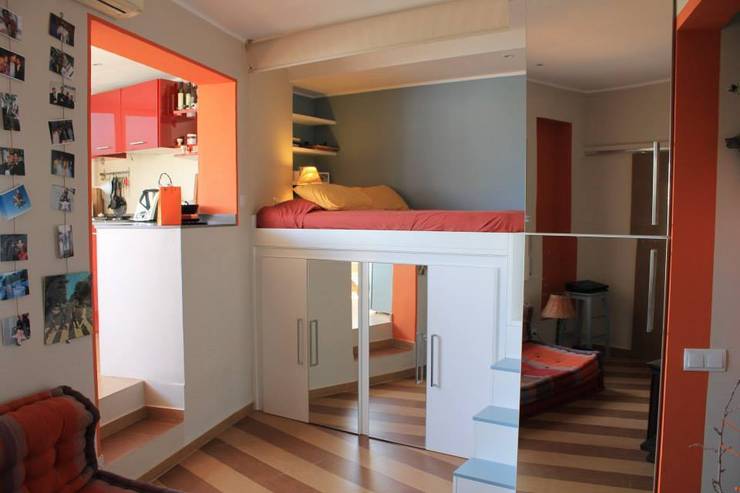 Panoramica della zona notte, a destra la cucina
UAU un'architettura unica
14. Painted bedheads are inexpensive and help delineate the sleeping area from the other areas in the room.

ECP | Dormitório
Kali Arquitetura
15. Finally, add a chandelier to your small room to ensure it feels luxuriously opulent, guaranteeing your mornings are filled with a sense of fortuitousness.
Did any of these tips inspire you? If you need more encouragement, check out: 10 simple organisational tricks to start the new year