Living in the city often means you miss out on having a garden. Maybe your home is too small, too cramped, or you just don't have enough space, but urban living is notoriously nature-free. We thought that today we'd take a look at how you can create even the tiniest of gardens in awkward corners of your property, in order to bring a little greenery into your life.
To provide some inspiration and a few ideas, we've collated 16 neat gardens that fit perfectly into corners that might otherwise remain empty or useless. If you're looking for a few stylish tricks, read on below and start planning your new garden today…
1. This design takes an awkward corner and totally transforms it with plenty of Zen-inspired elements, plants and a cosy seating area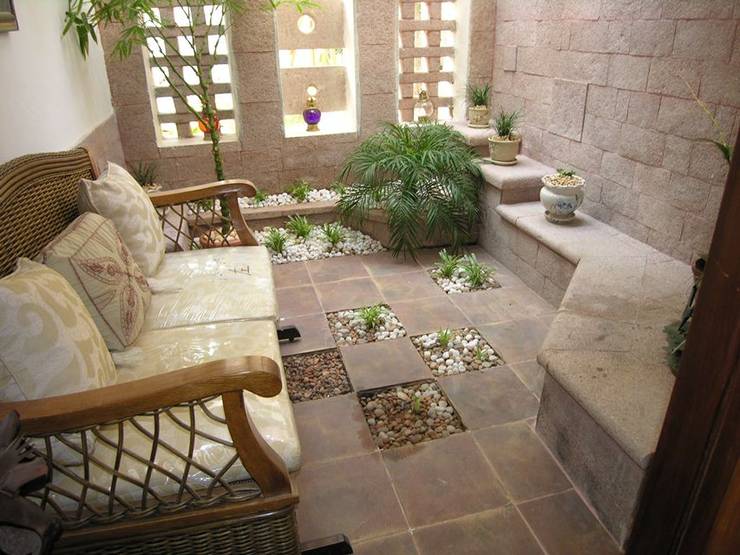 Courtyard
Ansari Architects
Landscape architects can offer advice and expert opinions if you're unsure where to begin. Find one via homify and get started on your new garden today!
2. Utilising gravel can work wonderfully, while providing a sense of the outdoors with relatively few maintenance issues
3. This corner is simple yet effective and shows what can be achieved with minimal effort
4. Instead of leaving your corner empty, why not add a garden bed with eye-catching plant and some small grass varieties
5. In the corner of this house the designers have planted a variety of greenery, with a palm that stands out and catches the eye
6. Circular stones paired with more organic shapes can work beautifully and bring a unique visual experience into your home
7. Bamboo is a sustainable material that looks great, is easy to look after and evokes a sense of peaceful serenity
8. What do you think of this interesting garden? This would work perfectly in a corner, paired with smooth white stones that add elegance and style
9. To keep your corner garden looking neat add only 2-3 varieties that will ensure your design remains cohesive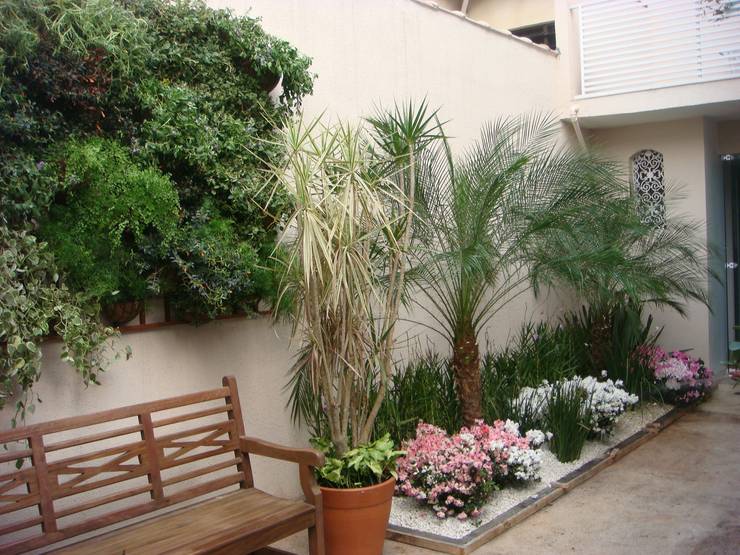 Jardim Principal
Greice Peralta
10. Paint your corner a crisp white hue to contrast against the eye-catching greenery
11. Stepping stones add whimsical charm to a space, evoking fairy tale character and ambience
12. Small garden beds are wonderful if you want to try your hand at gardening or planting certain varieties to cultivate
13. A green wall has many benefits to a home. Add one in an awkward corner and watch the space come alive!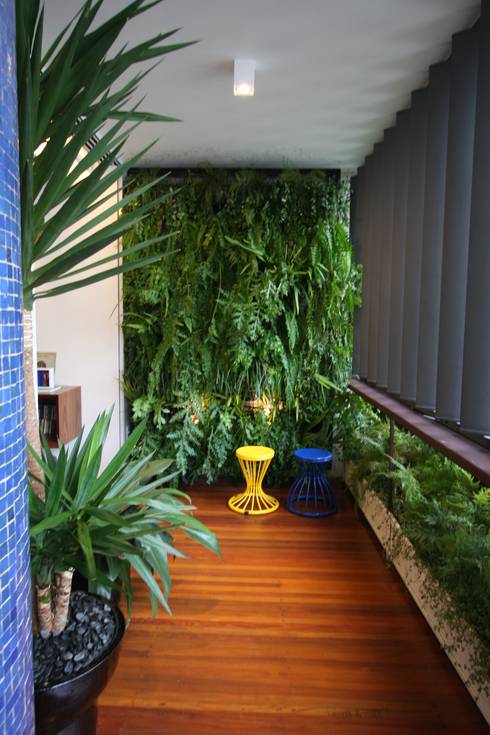 Parede verde
HZ Paisagismo
14. This simple triangular garden is neat, tidy and cute. The space would normally be wasted, but now it looks fantastic
15. This front garden might be small but it's no less fabulous!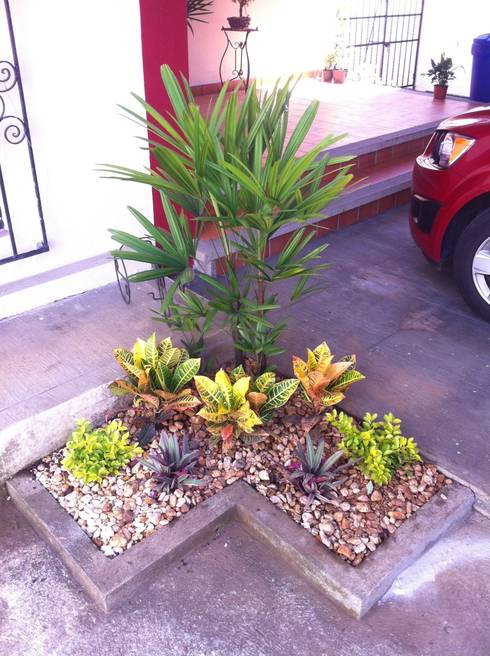 Jardinera con piedra rosa-naranja de cubresuelo
Vivero Sofia