The most commonly renovated and updated space in one's home is the kitchen. Perhaps this is due to the fact that it is also one of the areas of higher traffic in a house or apartment, which leads to a faster deterioration of surfaces, fittings and fixtures. Whatever the reason may be, cooking space rejuvenation is a sure-fire way to breathe new life into your home, as well as increase the value of your property.
But what do you do when you're on a tight budget? Let's face it, a full-blown kitchen refurbishment isn't exactly economical. Luckily there are plenty of things you can do to your cooking space that won't cost a fortune. We're going to show you 14 modern kitchens that you can emulate and mimic without breaking the bank…
1. You're certainly going to want to emulate this chic kitchen, which boasts an eat-in aesthetic with plenty of clean lines and simply elegant features!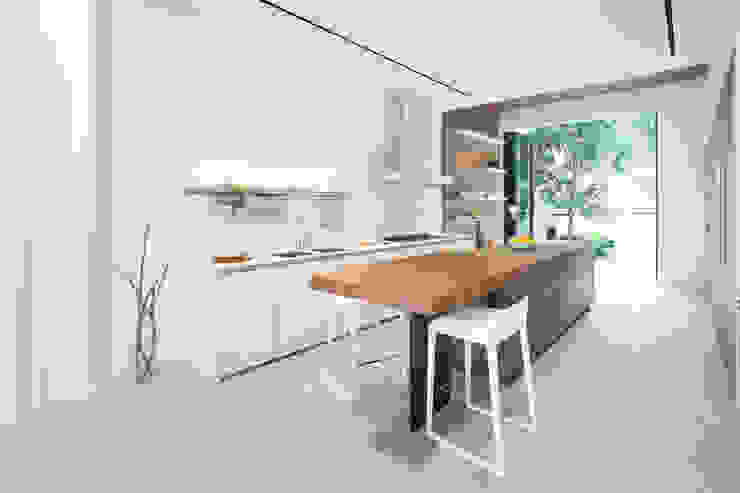 Cooking, Drinking and Chilling
Sensearchitects Limited
2. Ideal for the small apartment or home, this fitting free, all-in-one setup ticks all the boxes
3. Urban, chic and stylish, this timber and white kitchen is perfect for those wanting something modern yet characterful
4. A little colour never goes astray! Modern yet traditional, this wonderful cooking space is playful and vivacious
5. How could you not love this kitchen? Bright, well-planned and eye-catching, we love the island on wheels that allows you to change the layout depending on your needs

Kitchen
ZeroEnergy Design
7. Forget one island, why not add two? One of our favourites, this setup is timelessly opulent
8. Evoke a sense of connection with nature by using exposed plywood cladding and plenty of weeping greenery
9. Timber cabinets are paired with black contrasting fittings that add a sense of charisma and industrial charm to this cooking area
10. Re-think the colour of your cabinets to produce a one-of-a-kind design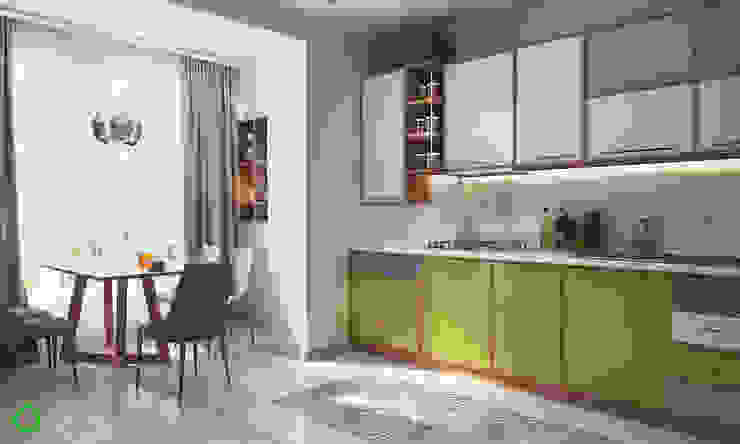 Kitchen
Polygon arch&des
11. No space for more cupboards? Add open shelving, artworks and curated accessories for a welcoming, warm and individual kitchen
12. Beautifully blue, this next kitchen is modern and whimsical replete with high gloss cupboards and an uncomplicated atmosphere
13. Rich in mood and verve, our next design is certainly an attention-grabbing feature for this home!
14. Last but not least, this simple and compact cooking area is a modular, easily installed option for those who are seeking an unpretentious, straightforward design
Which kitchen design is your favourite? If you'd like to check out some more cooking spaces, we think you'll enjoy: 11 ideas you won't have thought of for your kitchen